Chef Prepared Frozen Skillet Meals

3 recipes – just heat and eat!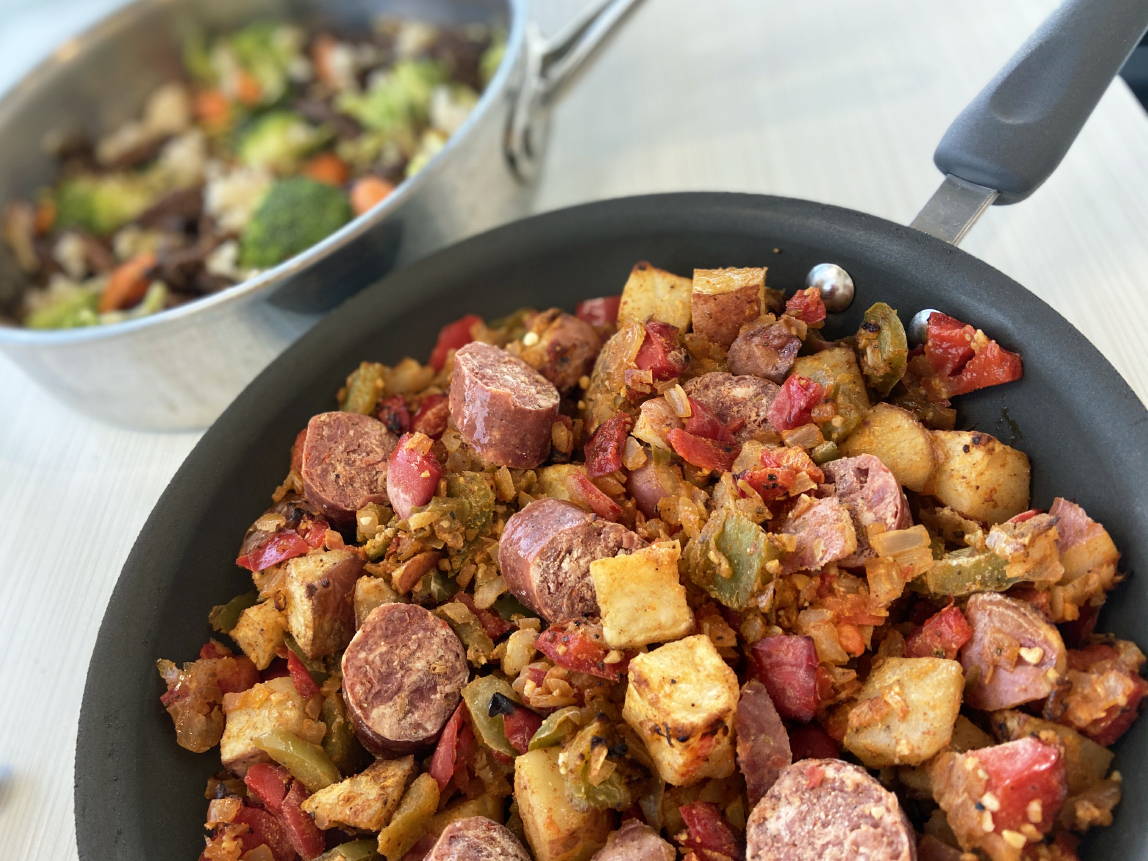 About our Freezer Skillet Meals

At NebraskaBison.com, we're always looking for more ways to share our meats with the world. With our new line of frozen skillet meals, we are so excited to bring healthy and delicious meals straight to your kitchen with little prep or cooking required!
Delicious & healthy meal options


Easy to prepare. Freezer to skillet cooking.

Meals are shipped frozen. Keep in your freezer.


Each bag contains 2 servings.

Meet our line-up of recipes: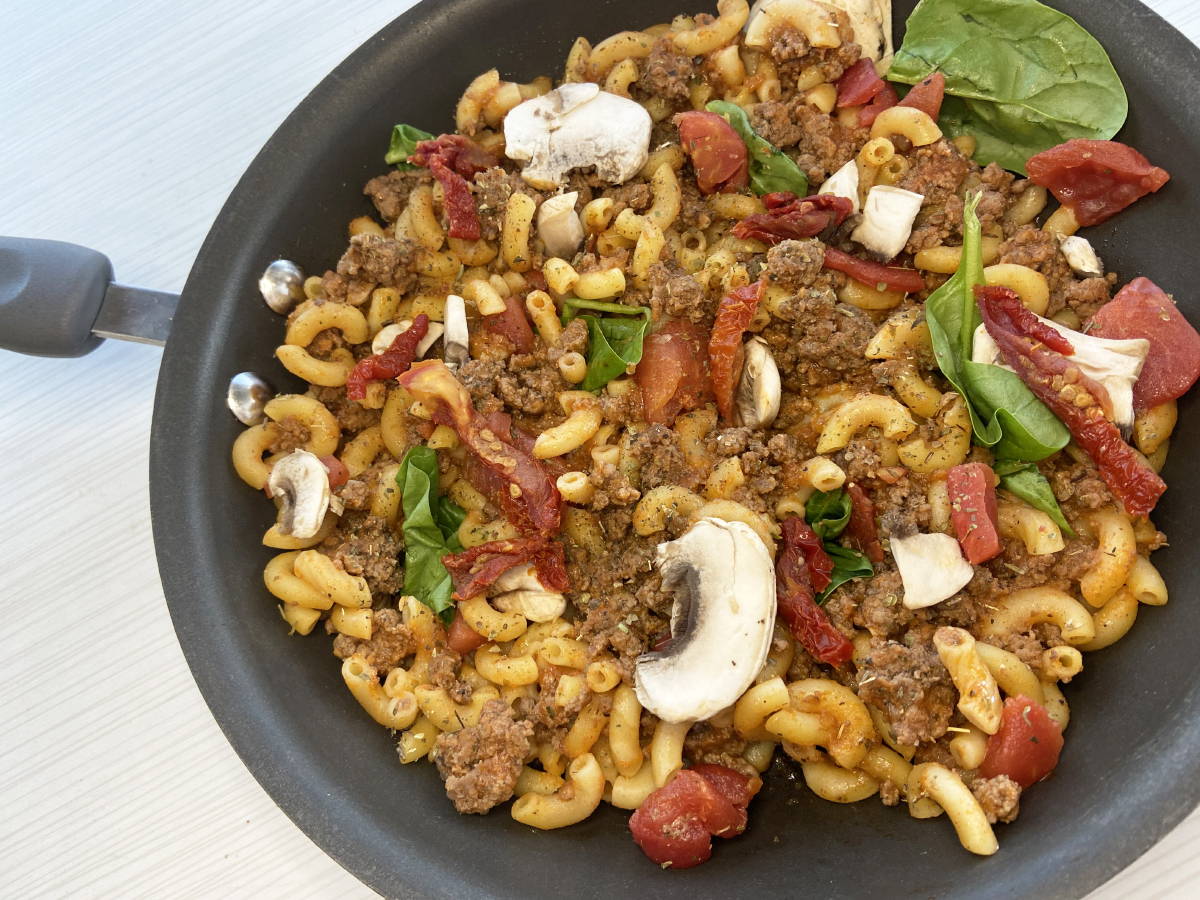 Italian Pasta with Ground Bison

This dish is a classic pasta and tomato sauce meal. But we make it great by adding our deliciously lean Ground Bison, mushrooms, spinach and sun dried tomatoes.

It's a full meal on it's own, but if you'd like, serve it with garlic bread and/or salad.

We were delighted when our chef gave us this delicious breakfast dish for testing. Featuring our Bison Sausage, this meal includes potatoes and vegetables. Additionally, you can scramble in eggs if you'd prefer.
This dish is full of flavor and will be a great way to start your morning. The sausage is slightly spicy, so it might have a bit of a kick.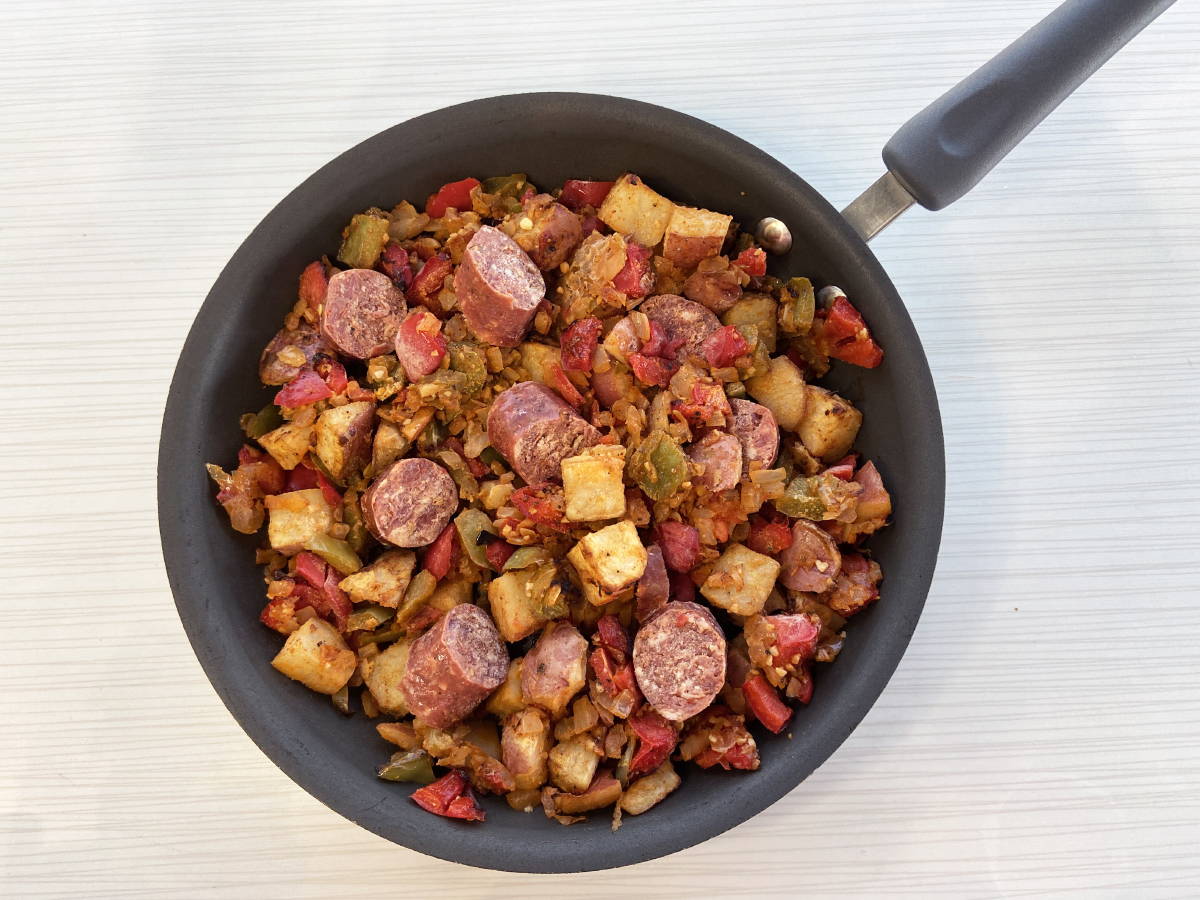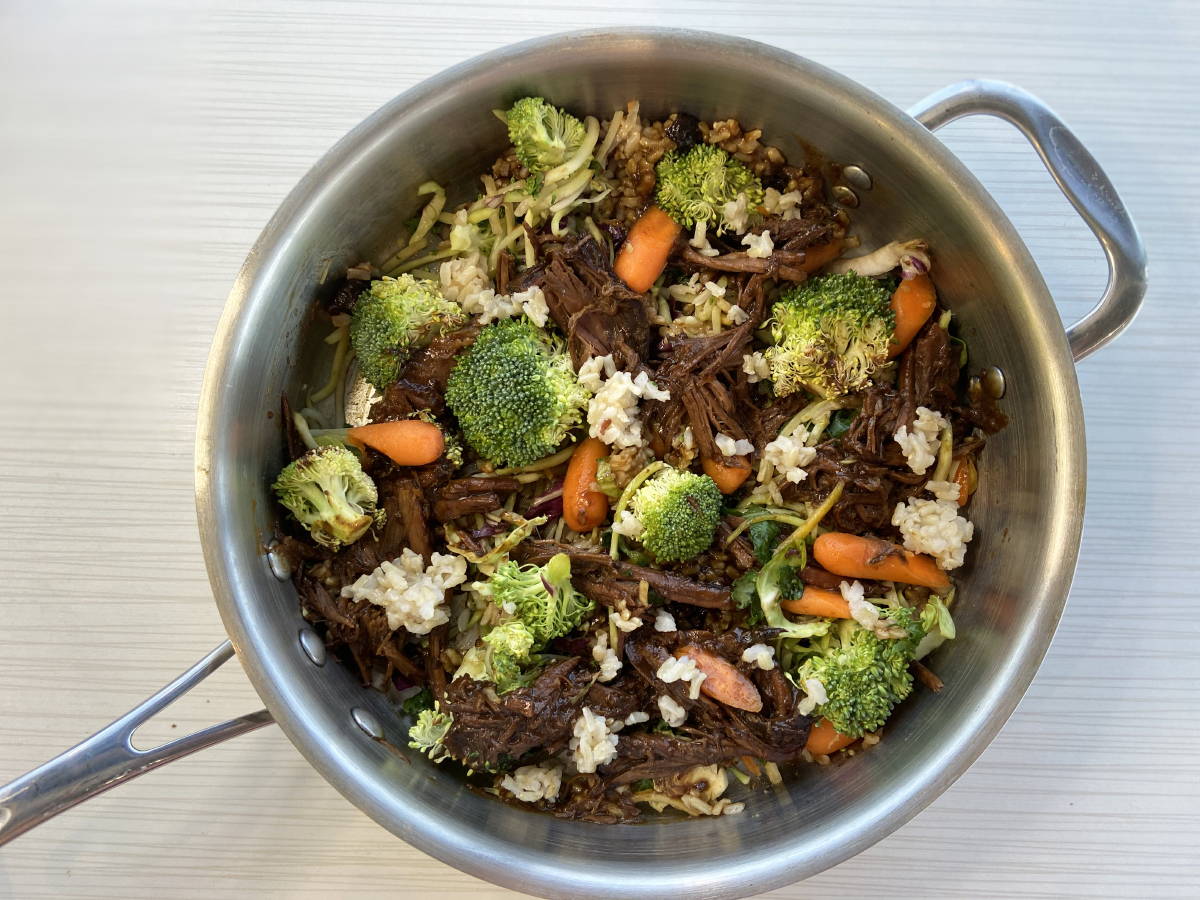 This stir fry combines our lean Bison Rump Roast, along with vegetables and rice – finishing it with an Asian style sauce.

You'll get your fill of vegetables with this dish. We include: Golden Beets, Broccoli, Kohlrabi, Brussel Sprouts, Kale and Radicchio.

Plus -- satisfy your sweet tooth with truffle treats!

About NebraskaBison.com & Good Life Premium Meats

NebraskaBison.com is one of the premier online retailers of bison meat in the USA. Our bison are known for being responsibly ranch raised without hormones, steroids or antibiotics and roaming free on the ranch for most of their lives - producing deliciously tender and flavorful meat. Bison meat is lower in fat, calories and cholesterol than many other meats and is a great option for lean protein in your diet. We offer a huge selection of cuts and options in our online store, NebraskaBison.com and pride ourselves in having the best meat and customer service available!

A few years after opening NebraskaBison.com, we expanded with a second brand "Good Life Premium Meats" in order to bring even more lean meat options, including Elk and Grass-fed Beef. Together, NebraskaBison.com and Good Life Premium Meats offer a vast selection of meats and meals for conscientious carnivores!